About Us
Sorry is a print and design duo, peddling handmade stuffs across two continents and beyond.
We are two designers/illustrators/printers: Yank Marc Howell and Limey Luke Paisley. Sorry is our way to combine creating well-designed handmade goods and wares, with the unique commmunicative goals of client work.
If you want to come heckle us in person, we take part in craft fairs and pop-ups across the US and beyond, and can often be found wandering around the Humboldt Park area of Chicago or the east end of London, UK.
Why are we Sorry?
Sorry is what we say to the landscape of in-vogue visual trends, overreaching client demands, and anything and everything that we think compromises the quality of our work. It is our way of saying Sorry, this time we're doing our thing.
---
Capabilities
We have a pretty basic philosophy when it comes to our work: Are we proud of it? We apply this philosophy to every step of the process, through to the finished article.
We enjoy our wide range of projects and seek to broaden that variety with every new job, further filling our arsenal of design chops.
If you are interested in working with us or have further questions on our process and capabilities, please use the contact page in the menu at the top.
• Apparel Design
• Branding
• Custom Typography
• Editorial Illustration
• Iconography
• Identity
• Layout
• Logo design
• Packaging
• Posters
• Web Design

---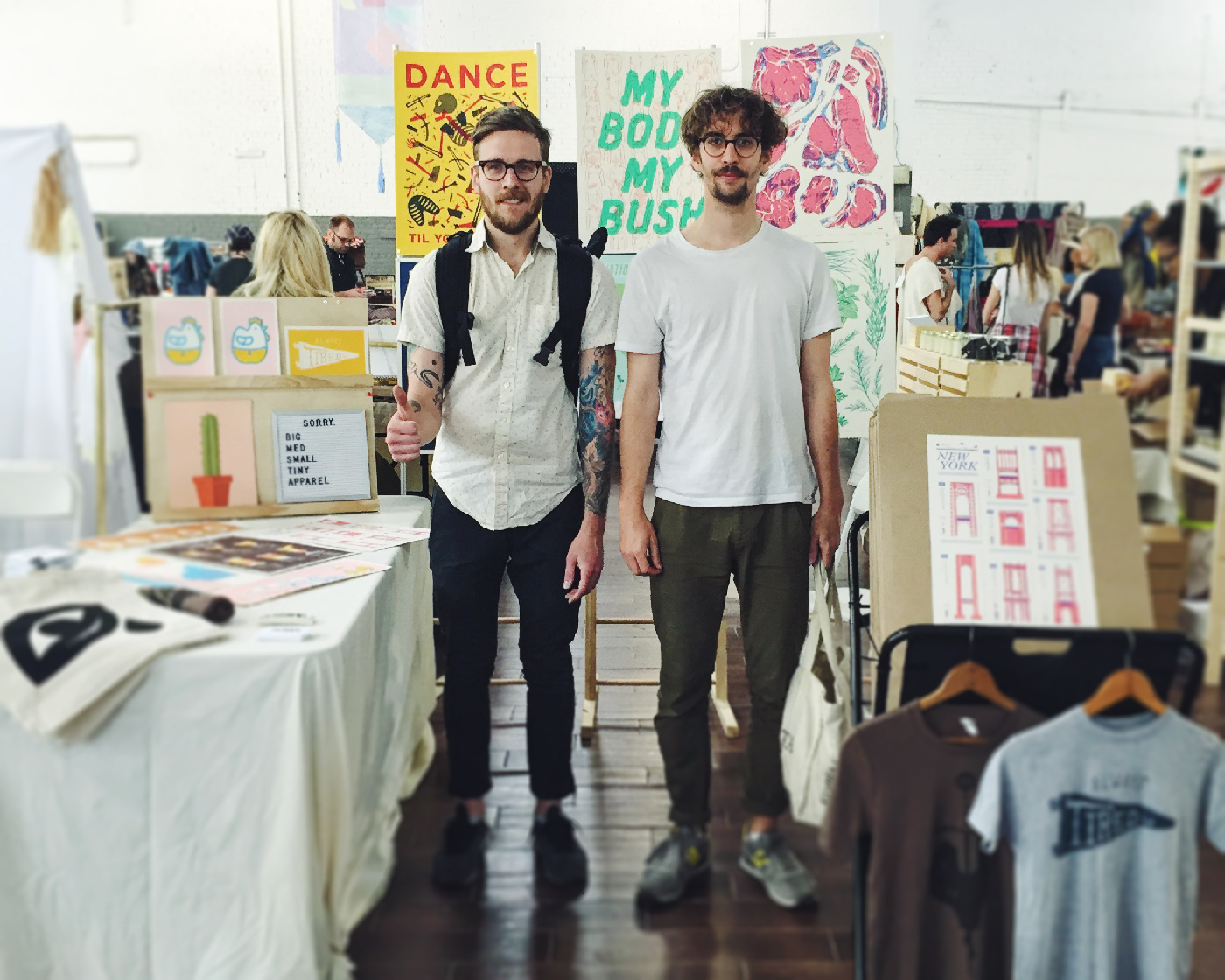 Marc Howell
General Enthusiast
Originally from Cleveland Ohio, Marc travelled to Chicago to study art and design at Columbia College. He worked in a number of print shops and design studios across the midwest, finally settling at Delicious Design League. There he spent four illustrious years honing his design and screen-printing skills before moving on to start Sorry with Luke. In his free time you'll probably catch him hanging out with his dogs (Otto and Scout) and distracting Luke with endless talk of the latest keepy-up record or with news of a fabulous new football logo.
---
Luke Paisley
Committed Pickwickian
In 2011, Luke made the perilous trip across the Atlantic from London, England to spend a breathless year studying graphic design at the Chicago Portfolio School, before joining Delicious Design League. There he cut his teeth on every type of project and print job that can be thrown at a top class studio. After three years, it was time to move on and he graduated with co-worker Marc to start Sorry. When not wrangling with pixels, he can be found in London, UK, sketching and having innumerable embarrassing conversations.
---